This seminar provides an overview of many of the issues that hold back therapeutic treatment in the oncologic population. Presented by two expert oncology therapists, with many years of experience and research in the field, this course discusses common fears, debunks myths related to treatment, and provides the participant with education to make informed decisions about the plan of care they design.  Useful 'cheat sheets', assessment tools, supplies and an extensive manual inform the package that is included with this practical and user-friendly seminar.
We have adapted this information to then be immediately applicable to the clinician working in the clinic or home, with tools and resources that can be used the next day!
What will you learn?
Identify the general patho-physiology of cancer, as well as the four most common cancers.
Differentiate the common treatments, expected side effects and reportable toxicities of each of these cancers.
Appreciate common myths and fears related to cancer care and physical therapy, dispel those myths and teach patients, caregivers and family members ways to cope with those fears through education.
Design or add to a care plan based on assessment finding, including goals related to the direction of care (i.e. curative, survivorship, end of life, palliative or hospice).
Differentiate ways in which the direction of care may change, and demonstrate clearly how to refine and update goals, insuring communication to the rest of the team.
Identify possible complications, emergencies requiring immediate action (oncologic emergencies) and what resources within the community are available.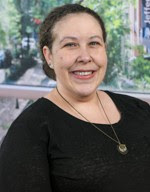 Brandis Johnson, PT, DPT, CLT-LANA graduated from Arcadia University with her doctorate in Physical Therapy in 2006. She has worked in a variety of settings including inpatient, and subacute rehab. She has been settled in outpatient rehabilitation since 2012. She became a certified lymphedema specialist in 2012, and received her lymphology of Association of North America (LANA) certification in 2014 . Brandis lectures at multiple universities in the Philadelphia area, as well as, at local and national conferences. Her focus includes oncology, lymphedema and pelvic floor dysfunction. ARC Seminars is delighted to add her as one of our presenters!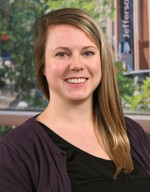 Pia Leone PT, DPT, WCS, CLT received her Doctorate of Physical Therapy from the University of the Sciences in 2012. Pia completed the Good Shepherd Penn Partners Women's Health Residency in Philadelphia, PA in 2013 which included her certification in Lymphedema (CLT) from The Norton School of Lymphatic Therapy. She obtained her Women's Health Specialist Certification (WCS) from the American Board of Physical Therapy Specialties in 2015. Pia is adjunct faculty for several physical therapy programs in the Philadelphia region. Her area of focus include pelvic floor dysfunction, pregnancy, low back/SI joint pain, lymphedema and cancer rehabilitation.
Who should attend?
Rehab Directors
Nurse Practitioners
Nurses
Physical Therapists
Physical Therapist Assistants
Occupational Therapists
Occupational Therapy Assistants
Speech and Language Pathologists


Follow Up and Online Support
After you have attended the seminar, you will have access to an online community of other therapists and professionals for support and guidance in the development of your own, in-house program. The presenters at ARC Seminars will always be available to answer your questions and provide help with your work!
Check out some of our other courses!