This seminar examines the common complications and side effects that can occur with Concussion, also referred to as Mild TBI.
Mild TBI (Concussion) is a major issue affecting millions of people every year. Owing to the insidious nature of this condition, often it can mask a host of complications, including headache, vestibular dysfunction, visual issues and so on. This seminar discusses some of the most common issues seen post-concussion, including: dizziness, visual impairment, headaches and community re-integration; and teaches assessment and treatment strategies that can be used for management of this patient in the rehab setting, outpatient, and in home care.
Hands-on labs and tools for clinic use ensure that this course is immediately applicable to the setting you are working in, and changes to your practice can be made from the very next day!
6 continuing education hours/0.6 ASHA CEUs/0.6 AOTA CEUs
Perfect for: PT/OT/PTA/OTA/RN/LPN/MD/NP/SLP
Seminar Objectives
Identify symptoms and differentiate common causes of Concussion/Traumatic Brain Injury (TBI)
Discuss current statistics regarding the diagnosis of TBI
Identify essential needs of care for a person who sustains a TBI
Differentiate impairments and performance areas that are negatively affected by TBI
Demonstrate how to implement a comprehensive interdisciplinary team approach that positively affects recovery within an appropriate time frame
Understand and apply the importance of advocacy to improve occupational engagement in the TBI population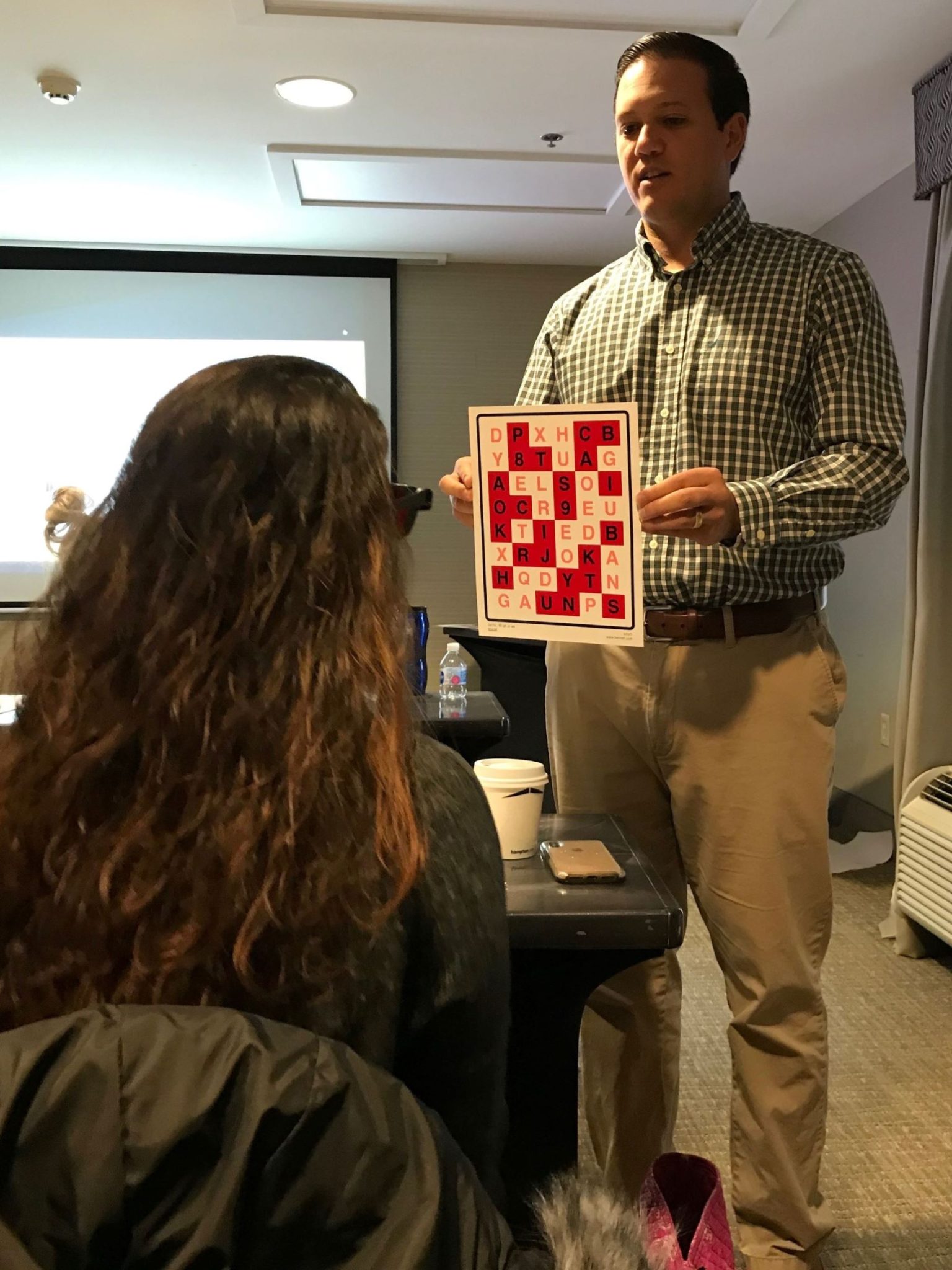 John Joseph Kardine Jr., OTR/L is an Occupational Therapist specialized in program management and treatment of cognitive and visual impairment from acquired brain injury. Joe is intent on progress growth in leadership as a clinical mentor, rehabilitation administration and has an interest in business management.
Joe received his Master's in Occupation Therapy from Saint Francis University in 2014. He is LSVT certified and is an acquired brain injury specialist. Joe has lectured at continuing education conferences on acquired brain injuries and cognitive rehabilitation. His areas of focus including treating those with vision and cognitive deficits as well as neurologic rehabilitation.
What makes this course different?
ARC Seminars sets itself apart from the competition in many ways!
Most courses are aimed at the widest audience possible, in order to get as many participants as possible. While that can be a great way of getting professionals from different fields together, it is not always conducive to working through specific problems, and can make the information very vague, theoretical, and general. ARC Seminars are specific to the field of rehabilitation, and we have many years of experience in treating and developing procedures for treatment in rehabilitation facilities.
We provide guidance and support for setting up your own program! ARC Seminars not only provide education and guidance within the seminar to set up your own program, but we will also provide you with follow up guidance and support after the seminar to ensure that your program is successful!
ARC Seminars uses the most up to date and evidence based techniques to ensure your participation in the course is translated to the most learning and carryover possible!
Materials: You will be provided with a comprehensive manual of all the presentation slides, exclusive access to our Clinic Tools, Cheat Sheets, and Community Resources.
Check out some of our other self-paced seminars!