Upskill your approach to dementia with this empowering, compassionate and incredibly practical masterclass!


Throughout Dementia: A Masterclass for Clinicians, which focuses on empowering clinicians and patients in living and thriving with this chronic condition, you will learn practical and hands-on techniques to completely enhance your plan of care and approach!
Case studies, practical examples, and up-to-date research, as well as real-life examples, will aid your expert presenter to guide you through this masterclass to come out the other end confident and updated!
This 0.7 ASHA/AOTA CEU/7 APTA Contact Hour course also comes with actionable, practical tools and cheat sheets that you can use to immediately put your new skills into practice. 
Check out what you're about to learn! | Course Outline
Approved for 7 APTA Contact Hours; 0.7 AOTA/ASHA CEUs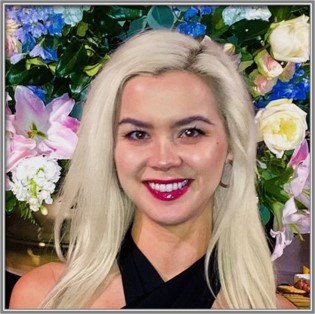 Dylan Thorp, M.S., CCC/SLP, CDP, CBIS has been an ASHA certified speech-language pathologist since 2019. Dylan completed her academic coursework at Clemson University and the University of South Carolina and possesses both degrees in psychology and speech-language pathology. She is currently a traveling SLP, and enjoys experiencing the country, as well as sharpening her skill set in a variety of different clinical settings. Dylan has a deep passion for working with persons with dementia and has had the privilege of working with people in various stages of dementia in many different settings. Dylan also has a passion for educating clinicians about dementia, which lead her to develop this master class. We are so happy to have her as a part of the ARC family!
Follow Up and Online Support
After you have attended the seminar, you will have access to an online community of other therapists and professionals for support and guidance in the development of your own, in-house program.
The presenters at ARC Seminars are always available to answer your questions and provide help with your work!
Contact us here to arrange an on-site consultation, or to seek support and assistance!
Check out our other courses!