Living with dysphagia has a massive personal and social impact, both on individuals and their caregivers. However, the social impact and ethical aspects of dysphagia management are rarely discussed, and can lead to many dilemmas for clinicians. In this 3 hour course, the impact on personal and social eating behaviors are examined, and interventions to lessen the impact are outlined. Approaches to care, caregiver burden, condition-specific treatments, case studies, and ethical dilemmas are discussed here with a lively and experienced presenter!
Bonus downloadable resources included in the course:
A Caregiver Grocery Guide;
Appealing Descriptions for Modified Textures;
'Say This, not That!' series for educating staff and caregivers;
and an exclusive Assessment, 'Eating Behavior Case History'


These clinic-tested, copyrighted tools ensure you will be able to put the education and skills you learn into IMMEDIATE practical use!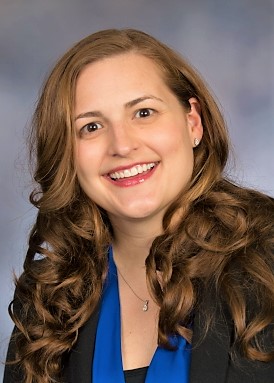 Amanda Santarlas, M.B.A., M.S., CCC/SLP, BCS-S has worked in various acute hospital, acute rehab, subacute, outpatient, and private practice sites over the last 16 years.  She has maintained the Board Certification in Swallowing and Swallowing Disorders for the last 8 years.  Amanda is a lifelong learner and has received the Award for Continuing Education from the American Speech Language and Hearing Association over the last 6 consecutive triennial intervals.   She loves to pass on that knowledge to others to maximize patient rehabilitation success by improving quality care.  When she isn't learning, teaching, or providing therapy, Amanda relishes in travel to new locations, trying different cuisines, taking time for Pilates, and cuddles with her dog, Churro.  "I am honored to be one of ARC's presenters.  It is exciting to be part of a group with unique courses and practical education."
Who should attend?
Speech and Language Pathologists
Occupational Therapists
Occupational Therapy Assistants
Follow Up and Online Support
After you have attended the seminar, you will have access to an online community of other therapists and professionals for support and guidance in the development of your own, in-house program. The presenters at ARC Seminars will always be available to answer your questions and provide help with your work!
Contact us here to arrange a consultation, or to seek support and assistance!


Available in days

days after you enroll

Life with Dysphagia: Breaking down social and ethical barriers
Check out some of our other courses!