The care of people with dementia can be an intimidating field for many clinicians and clinical assistants. 'Challenging' dementia behavior can be one of the most difficult areas to deal with, especially in a busy clinical environment.
This 1.5-hour seminar provides the learner with very simple techniques and skills that will help them engage their clients, build rapport and fundamentally change the way you work with your clients, without requiring any equipment. Cheat sheets, resources, and care tools are also supplied with this course, and follow up support and exclusive online groups are included to keep your skills alive!
What will you learn?
Understand what dementia is, variants, and what to expect
Define our mission when working with this population
Define our role and the part we can play with these clients
Discuss communication and behavior in dementia care
Discuss interventions and what we can do to target challenging behaviors and facilitate a more content patient
Apply the learning to case studies and to the environment around us
What makes this course different?
Dementia affects 1 in 3 people over 65; 2 in 3 people over 85. 5.3 million Americans are currently affected by this condition, and by 2050, 14-16 million will be affected. In sub-acute nursing facilities, 60-85% of residents have Alzheimer's dementia. Therefore it is incredibly important that we are able to communicate effectively, and make people with dementia feel settled and secure. In this course, we focus on challenging behavior in dementia, techniques and skills that caregivers can build to help communicate with their clients. We examine language used, conversational tricks and strategies, and the relationship between behavior and communication. By the end of this course, we want you to have changed the way you relate to persons with dementia for a much more effective approach!
Case Studies, handy cheat sheets, and an online support system are part of what we provide to ensure that the skills learned in this seminar are carried over to real life.
This 1.5 hour online seminar focuses on applicable, easy-to-implement techniques that will improve your communication with your patients, and reduce challenging behaviors, as well as improve your ability to deal with 'challenging' dementia behavior, when it occurs. This information is adapted to be immediately applicable to the clinician working in the home, with tools and resources that can be used the next day!
Who should attend?
Physical Therapists
Physical Therapist Assistants
Occupational Therapists
Occupational Therapy Assistants
Nurses
Rehab Nursing Technicians
Non-clinical personnel who interact with those with dementia
Caregivers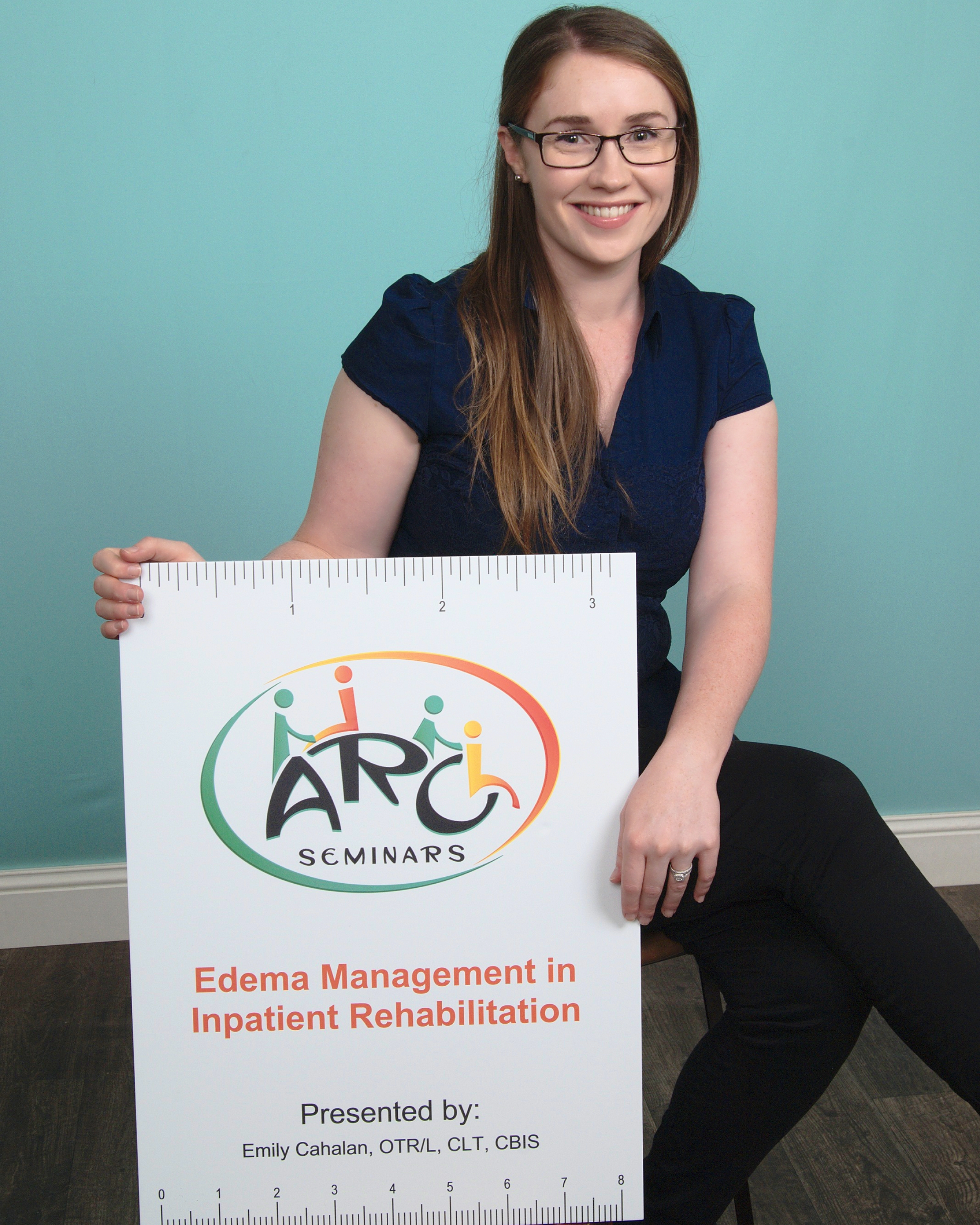 Meet your presenter!
Eimile Cahalan, OTR/L, CLT, CBIS: Eimile is an occupational therapist with eleven years experience in the field. Eimile graduated from National University of Ireland, Galway in 2010 and has been working in rehabilitation since. She has worked as an in-home dementia caregiver and in a long-term dementia unit in a nursing facility, and the area of dementia care has always been an extremely rewarding and interesting pursuit. Eimile's field of interest particularly lies in edema management, health awareness and prevention of disease, and neurological rehabilitation. She has been passionate about educating therapists and other clinicians, as well as patients, in the management of chronic edema. Eimile also loves expanding her knowledge through all forms of book, podcast, and documentary; running in as many races as she can possibly sign up for; playing with her kids; travelling back to Ireland; and her ultimate goal is hosting rehab-based podcast! "I love being one of ARC's presenters. Advocating for patients and health awareness is one of the best things a therapist can be involved in"
Follow Up and Online Support: 'Challenging' Behavior in Dementia
After you have attended the seminar, you will have access to an online community of other therapists and professionals for support and guidance in your clinical life, and treating 'challenging' dementia behavior. The presenters at ARC Seminars will always be available to answer your questions and provide help with your work!
Contact us here to arrange an on-site consultation or seminar, or to seek support and assistance!
Check out some of our other fantastic CEU courses!
Have a look at some of the most popular, practical courses that have been developed by experts in the field, and upgrade your clinical practice!